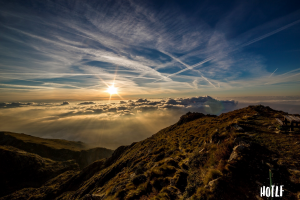 Express Newspaper – Finding Faith Article
By Pastor John Snyder
Saturday, December 3, 2016
1 Corinthians 1:18-21 says, "For the message of the cross is foolishness to those who are perishing, but to us who are being saved it is the power of God. For it is written: 'I will destroy the wisdom of the wise, and bring to nothing the understanding of the prudent.' Where is the wise? Where is the scribe? Where is the disputer of this age? Has not God made foolish the wisdom of this world? For since, in the wisdom of God, the world through wisdom did not know God, it pleased God through the foolishness of the message preached to save those who believe."
The message of the Gospel and salvation has not changed for almost two thousand years
It is still a simple message that can baffle philosophies and bring life to even the vilest of sinners.
The preaching of the cross began in the Garden of Eden when Adam sinned. That sin separated all of us from God. Jesus Christ came into the world to pay the price for sin by being a sacrificial lamb to reconcile the relationship between God and man. By doing so and dying on the cross and shedding His blood for us, Jesus became the Savior of the world for all (mankind). To be saved we have to truly believe the Gospel and receive it by faith Jesus Christ as our Lord and Savior.
Romans 3:23 "for all have sinned and fall short of the glory of God."
Romans 5:8 "But God demonstrates His own love toward us, in that while we were still sinners, Christ died for us."
Romans 10:9-10 "That if you confess with your mouth the Lord Jesus and believe in your heart that God has raised Him from the dead, you will be saved. For with the heart one believes unto righteousness, and with the mouth confession is made unto salvation."
Jesus died upon the cross for us. He made a way for us to be saved by our receiving Him into our hearts by faith as our Lord and Savior.
This message won't be figured out by the intellectual skeptic who has no intention of believing or receiving Him. But anyone, anyone at any time can be saved by humbling turning one's life to Jesus and inviting Him to come into one's heart as Lord and Savior. The preaching of the cross is still the power of God to those who are saved.
2 Corinthians 6:2 "… Behold, now is the accepted time; behold, now is the day of salvation."